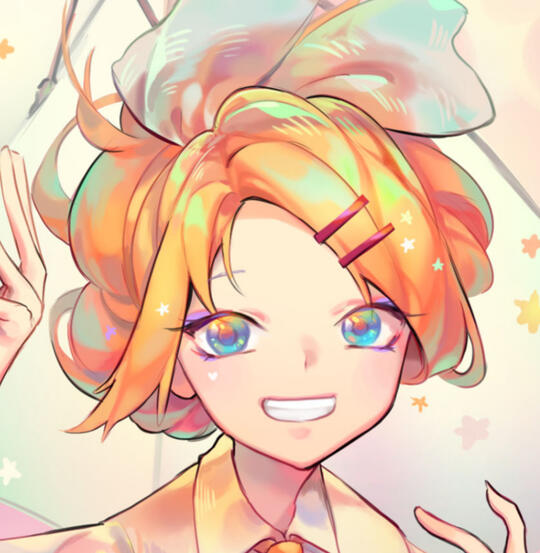 ToasterKiwi
Illustrator
---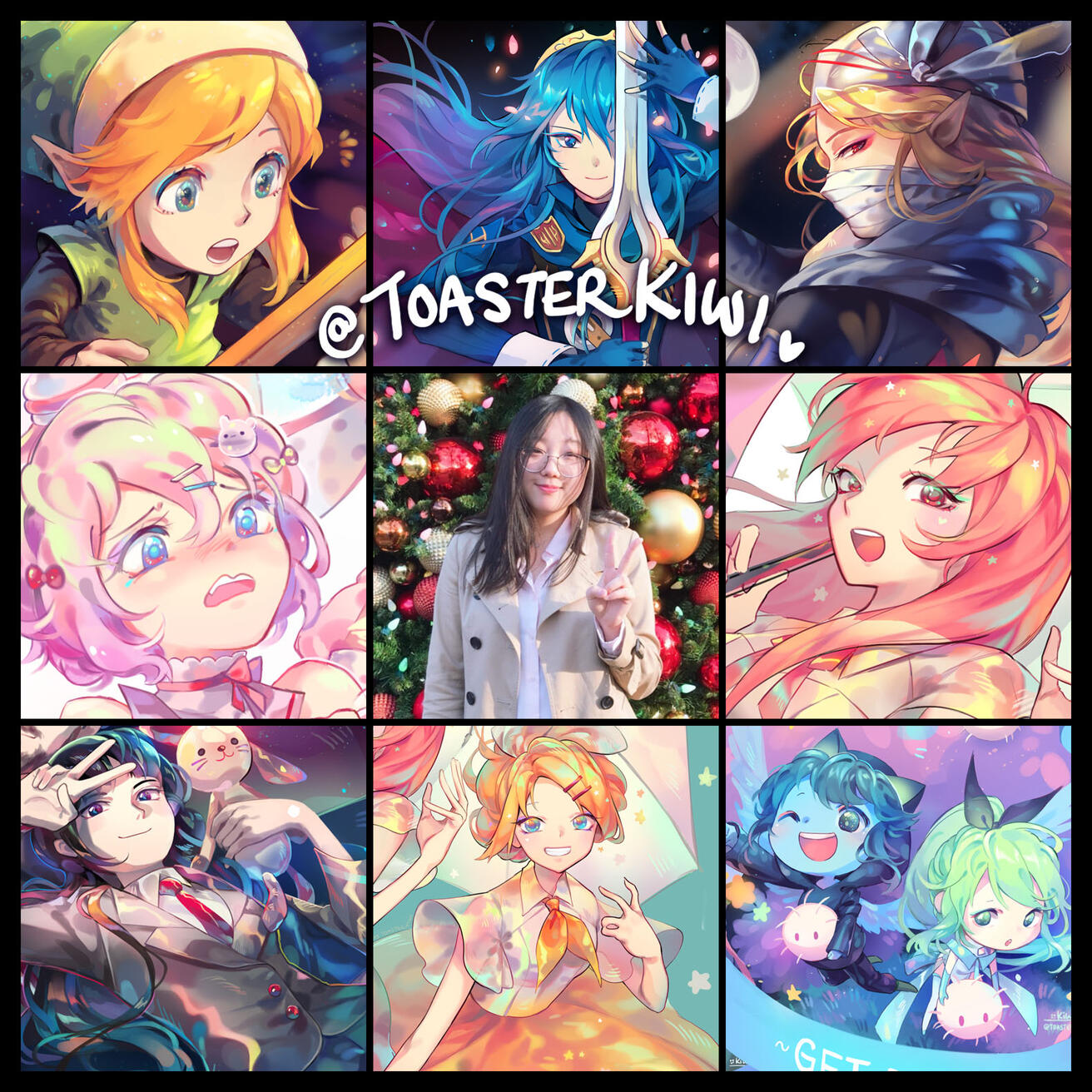 About me
I'm Helen Zhou, art alias Kiwi, and I am a Canadian illustrator! Drawing has been my passion all my life, and I am very excited to bring you my artwork!

My work is deeply influenced by glossy texture, bright colors, cute aesthetic, and video games. Along with illustrations, I also design prints products I sell on my online shop and events that allow me to keep doing what I love. Thank you so much for your support~!
Text
Illustration Portfolio
T
Text
✔️ Humanoid characters
✔️ Antro / stylized creatures
✔️ Soft-core NSFW
❌ Pornography
❌ Mechs (ex. transformers)
Payments
PayPal and credit/debit card accepted. US Dollar.
Full upfront OR half up front, half upon completion.

Commission Process
Completion time: 1 week to several months depending on complexity.

1. Payment confirmed
2. Sketch for approval
3. Color composition for approval.
4. Render details until completion.
---
Custom Keychain
120$ per character
+ 20$ different face on back
+ 80$ different face + outfit + colors on back

Includes high res. artwork + 3 pieces keychains 2 ~ 2.5 inch (5-6cm). Additional pieces 3$ each. Star clip, round clip, or mini strap. Artwork takes a few weeks to draw, but keychain production takes 1-2 months.

Shipping:
FREE - North America tracked
FREE - International untracked
10$ - International tracked
---
---
---
---
---
---
Terms and Conditions
By requesting a commission, you agree to all of the following terms:

1. I put much love and effort into custom artwork, and can take up to several months to complete.
2. Commissions can not be cancelled after drawing process has started.
3. Ownership of the image rests with the commissioner (after full payment).
4. Commissioned artworks are for personal use only. Do not use the artwork for monetary gain. Commercial use can be negotiated.
5. ToasterKiwi studio reserves copyrights of all its intellectual property including commissioned artworks.
Tell me about your commission!